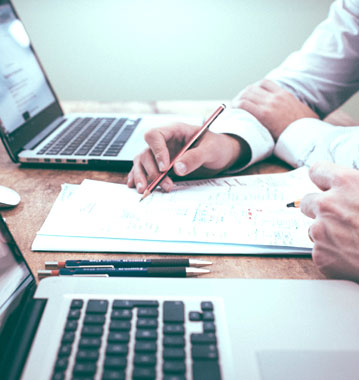 Best website design in Dubai, UAE
Get the best web design company
Choose Alcobyte as your website designing company and allow us to showcase your business and drive more visitors.
As a reputed and experienced web development company, we employ the most modern techniques to ensure that your website portrays the right impression to probable clients. We understand that the web design requirements vary from one client to another and we take pride in acclaiming that we offer the best website design services in Dubai and are ready to take up the most challenging tasks.
We make sure that we provide our clients with a website that matches their business operations and gives them the scope to improve the overall performance. This is why we are the top web design company in the UAE. The web users are impatient and look for sites that are easily navigable. If they do not like what they see, they will just walk away from the site. We make sure that all the relevant information is available in a simple yet effective manner.
You require a website that will define the business your company is dealing in within seconds of visitors viewing it. You require an agency that can deliver you a website that will improve your business. We have a team of expert web designers in Dubai who will activate and create a responsive and SEO optimized website. Our job is to increase the visibility of your website and enhance its ranking in the search engine results.
Since we are a custom web service provider in Dubai we are able to cater to the requirements of almost all types of businesses. We utilize the latest cutting-edge technologies along with the traditionally established ones to give full value to your money you are investing in. In case you already have a website, you can still contact us for your web hosting needs.