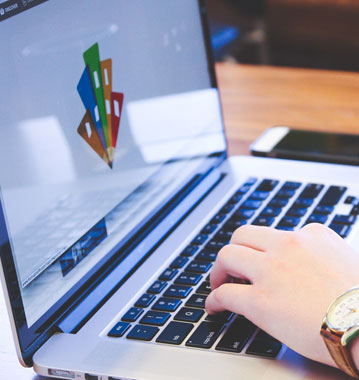 Logo Design Company Dubai, UAE
Creative Logo Design Services
We are a creative logo design company in Dubai that aims to bring unique designs that are eye-catching and identify your business. You need a logo that sets you apart from the other brands in the market.
Every business, big or small, intends to gain the attention of consumers and stand out exclusively among the crowd. Your logo is your primary tool to promote your business both in local and international markets. It is the first opportunity for you to make an impact and reach your potential customers. This is where you will need us. Allow our agency to deliver logo design in Dubai. We know the styles and understand what best suits your business. Our job is to create a remarkable custom face for your business.
Our logo designers in Dubai take a strategic approach to create unique brand identities that match your brand's value and distinction. It is our endeavor to give you a logo that speaks of the products and services you offer. The logo must be unique and eye-catching with the right color combination and proper shape. It should not be similar in any way to other brands in the market as that will confuse your customer. Our logo design services in Dubai have worked wonders for many clients from all over the globe. We build your reputation with simple yet attractive designs that are on trend with your business.
Alcobyte is the best logo design company in Dubai offering professional logo design services to multiple fields that comprise of fashion, travel, gaming, medical, real estate, dental, hospitality, clothing, and more. Our experienced graphic design team does a thorough exercise prior to working on any logo design project. Our logo design agency in Dubai makes sure that the logo design that our designers create perfectly carries the right brand message to your customers and probable clients.
The team of expert logo designers in Dubai is working with us. We adopt the latest techniques using the most modern tools, software applications, and technology while creating innovative custom logo designs for our clients. Many clients are benefiting from our affordable price packages. Why do you want to lag behind? Tell us your vision and we will give you our concepts to set up your business at a high level.