Personalized Mobile Application development company in Dubai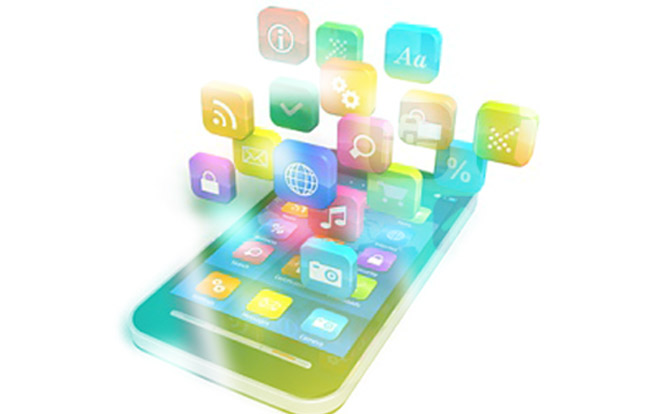 Mobile applications have simplified our lives giving us easy access to our computing resources even while we are commuting. More and more people are adopting the mobile devices and mobile applications and every business are looking to have an effective presence on the mobile platform. Your business too should work with highly experienced app developers in Dubai. They are skillful in building apps that stand out in the pack. Give us your ideas and we will turn them into engaging products.
At Alcobyte our mobile app developers use the latest technologies to create customized applications as per the client requirements. We release our products after performing different tests for quality and reliability. We take our deadlines seriously and our capability to provide dynamic services across various platforms makes us to be one of the leading mobile application development companies in Dubai.
Our developers put in their experience to use and contribute to build strong and robust cross-platform apps using a blend of HTML5, CSS3 and JavaScript. We are proficient in using PhoneGap, Eclipse, Rhomobile, OpenGL, Appcelerator Titanium, iCloud etc.to transform your ideas into powerful apps for your business.
We have worked on numerous app development projects and can serve you with the best solutions that will suit your business needs. We can build apps for Android, iPad, iPhones, Windows, Blackberry, IoT and Wearables. The developers in our mobile app company Dubai, understand the same technology cannot be applied to all the platforms and use the right technology for the right platform. The technologies we use include Objective-C, Swift, OpenGL, Dodos2D, Unity3D, Cocoa, SQLite and more for IOS apps, JavaScript, CSS3 and HTML5 for Windows, Java, SQLite, OpenGL, Eclipse etc. for Android and J2ME and Eclipse for Blackberry.
We are a top mobile app development company UAE with skilled developers and coders capable of building appealing native apps for all platforms that enhance the user- experience. We have worked with all types of businesses and the apps we have designed has earned us many satisfied customers. We assure you our apps will work smoothly across all devices and widen your business reach.
What is your business? Are you looking for affordable and reliable mobile application development agency? All you need to do is call us. Our customers attest our claims of being among the best mobile development companies in Dubai. We are here to help your business get the optimum results.