Web Designer Jobs in Dubai, UAE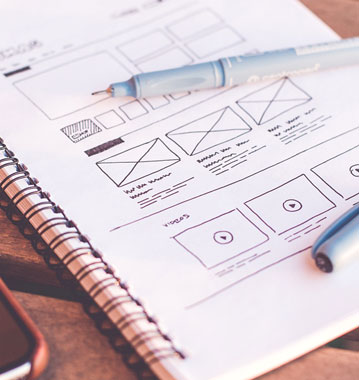 Alcobyte is seeking a creative web designer to join our team. We are an innovative and fast growing company specializing in software development and web development. We are looking for a web designer that will share our values and passion for creating the best websites for our customers.
We are looking for a web designer who can be responsible for engaging web designs. The primary duty of you will be creating concepts based on your creative ideas and implementing them. The graphical elements need to be in line with the client's branding. You will be working with our development team to ensure problem-free implementation and timely delivery finished work. You should be excellent at creating visual designs and familiar with the finest graphic design software like Adobe Photoshop and Adobe Illustrator.
Skills and experience:
You have a passion for pixel-perfect design and a natural flare for marketing design.
1 to 2 years' experience with HTML5, CSS3 and JavaScript
At least 2 years working experience as a web designer
Familiar with Bootstrap Framework
Knowledge of cross-browser, cross-platform and cross-device design
Working experience in using Adobe Creative Suite such as Photoshop, Illustrator, GIMP.
Understanding of UI/UX for mobile and Web apps
Experience in SEO is an added advantage
Write easily manageable codes
Coordinate with clients for their site design needs
Assisting clients with changes in design to their existing websites using our CMS
Keep a track of the latest and emerging trends in the web industry and assimilate them in new web design projects.
Why you should work for us?
An exciting career awaits you. At Alcobyte, we have created a culture of collaboration, flexibility and individuality. That is what made us a premium website design company in Dubai. We always look out for passionate and dedicated people to join us. We offer a fun work environment. This is an excellent opportunity for you to develop your career in the IT industry.
Apply for this job:
Provide a link to your portfolio with a covering letter.