Graphic Designer Jobs in Dubai, UAE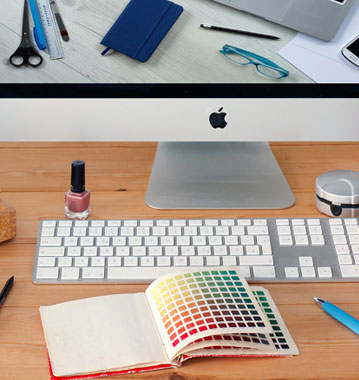 Alcobyte is a fast-growing Dubai-based digital tech company devoted to serving its customers attain their online business objectives. We are actively on the lookout for an individual who is looking to further develop his/her career as a graphic designer.
As a best graphic design company in Dubai, we provide excellent opportunities for the growth and development of your career. We understand that the people working for us are vital to our success. As we continue to expand our business operations across the globe, we strive to develop our team and recruit people of the best caliber.
The successful candidate will be responsible for design, production and presentation for both print and digital media. He/she should have a proven track record of working experience in a similar capacity. He/she should possess strengths in the front-end web design of HTML, CSS and JavaScript. The right candidate will join our team of professionals that understands the importance of a collaborative, focused and determined working environment.
The role involves the design of high-quality and engaging print and digital marketing while reporting to the marketing manager and working in close liaison with designers, copywriters, photographers and web developers with the primary objective to ensure successful completion of the project to the satisfaction of the client.
Responsibilities:
Design, develop and delivery of items that include
Corporate document layout, glossy brochure/ marketing layouts
Create a project timeline and adhere to it
Interact with clients and get a briefing of their project objectives and requirements.
Create a unique initial design as per client suggestion. Make changes and redesign to get a satisfactory approval to the design from the client.
You will need to show the following skills and experience to be successful in this role:
Minimum 2 years working experience in digital or print design
Experience in packaging design, signage, brochures, logos, letterheads, data sheets and catalogues
Highly developed InDesign, Photoshop, illustrator skills
Strong conceptual design skills
Experience in creating EDM campaigns and proficiency in working with website content management system
Clear understanding of working within corporate and brand guidelines
Strong verbal and written communication skills
A proven team player with a flexible can do approach and ability to work alone.
How to apply:
Do you think you are the right candidate? If so, send in your details.